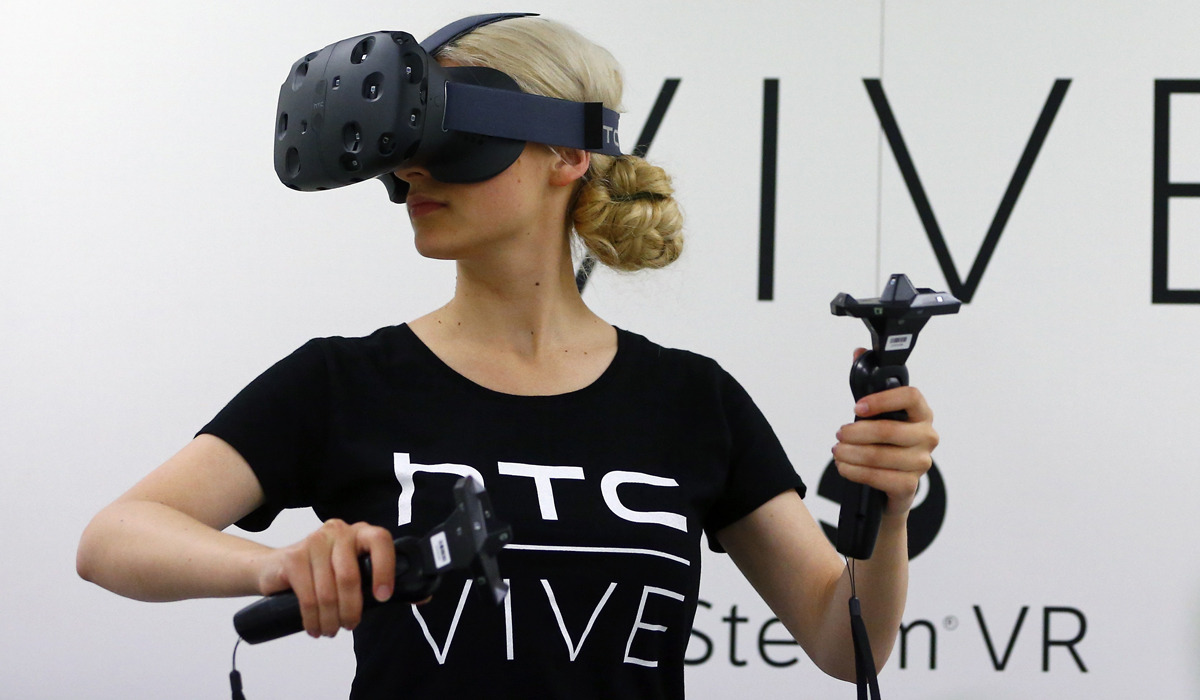 A few days ago the consumer version of Oculus Rift started shipping with 30 VR ready games available for it. And now, thanks to Valve's approach to Virtual reality gaming 30+ games are coming to HTC Vive.
The VR games are set to launch next week at Game Developer's Conference. The price of HTC Vive is almost twice of Playstation VR and it is $200 more expensive than Oculus Rift. To which HTC said " People who buy a Rift are people who already own a high-end PC or are willing to buy a high-end PC for VR," and "People who buy a PlayStation VR are people who already own a PlayStation, or… probably already wanted [one] for other reasons".

Following is the list of the games coming to HTC Vive,



Giant Cop

WaveVR

Adventure Time

Pool Nation

Universe Sandbox 2

Job Simulator: The 2050 Archives

Fantastic Contraption

Tilt Brush

Unreal Editor

John Wick: The Impossible Task

Hover Junkers

Vanishing Realms

The Gallery

Budget Cuts

#SelfieTennis

Virzoom

Cloudlands Minigolf

Space Pirate Trainer

Arizona Sunshine

Brookhaven

Modbox

Everest

Waltz of the Wizard

Raw Data

Audio shield

The Rose and I

Unseen Diplomacy

Water Bears

Final Approach

Thunderbird

Marble Mountain

Elite: Dangerous

E.V.E.

AltspaceVR

Time Machine
Valve said the final list of the games is not decided yet and more games will be added as launch day approached.
When I am not daydreaming about Pirates and Time Lords, I like to write about tech and gaming.
Comments