A lot has been happening in the world of technology for last few days, following are the highlights of some big announcements
PhotoScan by Google Photos
Google has released a new app called PhotoScan that allows you to scan your old photos and then it turns them into high definition digital copies. It detects edges, straightens the image, rotates it to the correct orientation, and removes glare. You can get PhotoScan now for Android or iOS.
WhatsApp launched Video calling
WhatsApp finally rolled out its most awaited feature for the masses. All you have to do is go to your Android, iOS or Windows App store and update the WhatsApp to the latest version. Once done you will see the Video Call option added to the call button.
OnePlus 3T
OnePlus 3 was without doubt one of the best smartphone available in the market today. Where most flagship phones provides high-end hardware for premium prices OnePlus 3 offers you the same for half of their price. Yesterday OnePlus released the upgraded version of the OnePlus 3. The OnePlus 3T offers Qualcomm Snapdragon 821 Quad-core Kyro CPU, Adreno 530 GPU, 6GB RAM and 3400 mAh battery. OnePlus 3T starts at $439, it will go on sale in the US on November 22nd and in the UK on November 28th.
Apple Photo book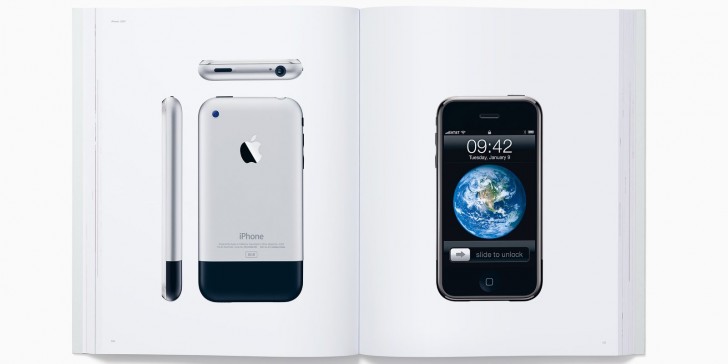 Apple has released a Photo Album showcasing 20 years of product designs. The Album features 240 full-page photographs of almost all Apple products till date, Apple is presenting it as rare collectible item that "intended to be a gentle gathering of many of the products the team has designed over the years. "  The Apple book comes in two sizes: 10.20 inch by 12.75 inch and 13 inch by 16.25 inch edition priced at $199 and $299, respectively. If you are interested, the book will be available to purchase online in US, UK, Australia, France, Germany, Hong Kong, Japan, Korea and Taiwan. The good thing is that you don't need any additional adapters to fully enjoy it.
Stay tuned for the updates.
Source: whatsapp , gsmarena , google
When I am not daydreaming about Pirates and Time Lords, I like to write about tech and gaming.
Comments